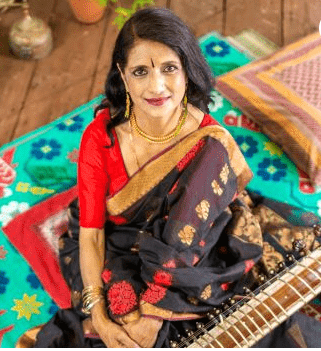 Alif Laila
Classical Indian Sitar player Alif Laila will play a special indoor concert at the Liriodendron Mansion. Born and raised in Bangladesh, Alif has performed in such prestigious venues as The Kennedy Center, The Bangladesh National Museum, The Sangeet Research Academy, The Purcel Room, and South Bank Center. Her sitar DVD 'Hrydayaragam' was featured in the Smithsonian's Women's History Month in 2008 and 'Strings of Resonance' was nominated for the Best Classical Music Award in Bangladesh in 2010. She has collaborated with a wide variety of musicians from different genres, and is also a composer.
The concert will be held indoors with limited seating, so reserve your spot today!
Packaged drinks and snacks will be available for a donation.
Doors open at 6:30 pm. Concert begins at 7 pm.
Tickets are $15 for adults and $10 for kids 12 and under.