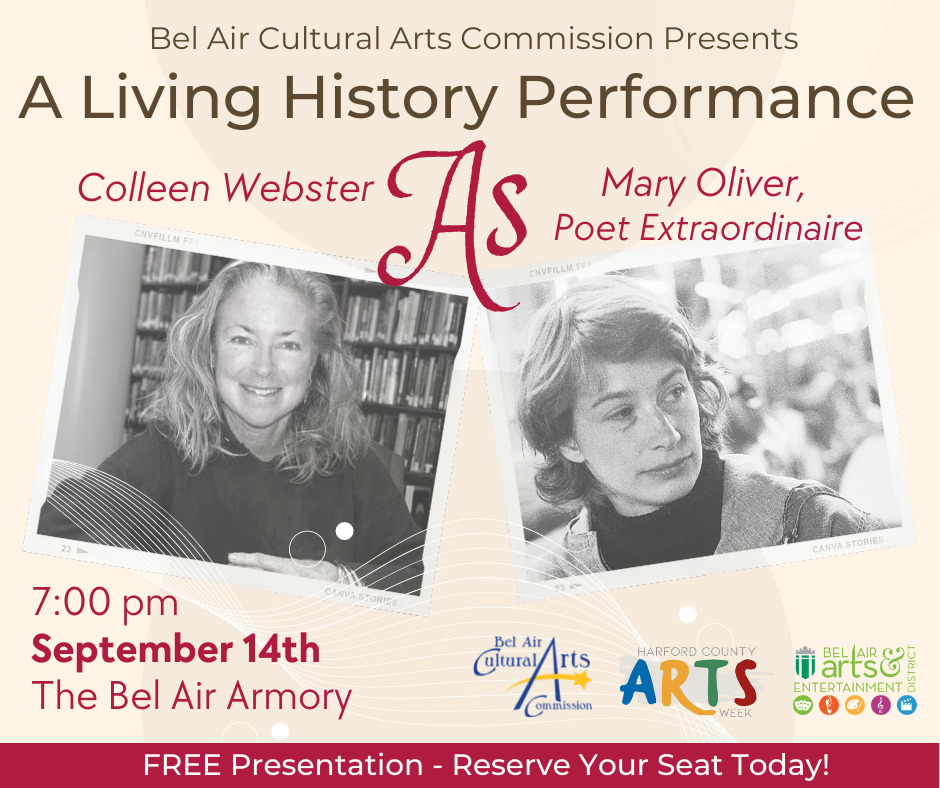 Colleen Webster brings award-winning American poet Mary Oliver to life in her one woman show that is accompanied by poetry readings and a visual display of images.  Oliver was influenced by Thoreau and Whitman and her body of work reflects her love and respect for the natural world. Learn about her work and life through this unique living history performance! Doors open at 6:30 and the event begins at 7:00.
Wine will be available for sale with proceeds benefiting Harford Artists Association. Complimentary snacks will also be provided. Space is limited and tickets will be available on a first-come, first served basis.
This performance is made available free of charge as a gift to the community from the Bel Air Cultural Arts Commission as part of Harford County Arts Week.  You may reserve your free seat through Eventbrite while supplies last!
https://www.eventbrite.com/e/a-living-history-performance-featuring-colleen-webster-as-mary-oliver-tickets-396119011627
Part of Harford County Arts Week sponsored by Visit Harford.