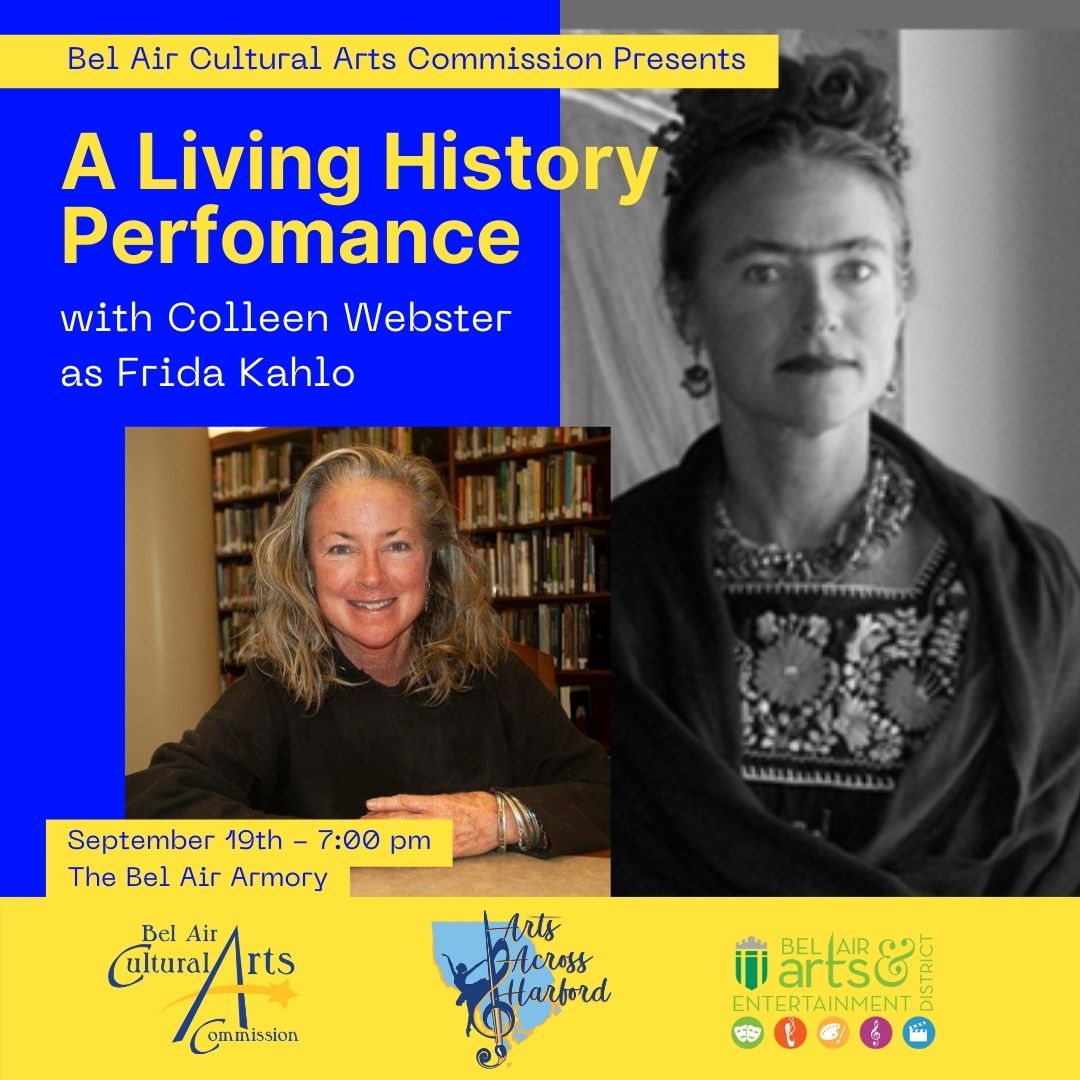 Colleen Webster delivers her one woman show as Frida Kahlo, early 20th century Mexican artist often claimed by the Surrealists as one of their own. Kahlo's life from girlhood promise and tragedy, through her tempestuous marriage to painter Diego Rivera, her political activism and relationship with Leon Trotsky and many other lovers is highlighted by a projected visual display of both Kahlo's paintings and photos of the artist herself. Learn about her work and life through this unique living history performance! Doors open at 6:30 and the event begins at 7:00.
This performance is made available free of charge as a gift to the community from the Bel Air Cultural Arts Commission as part of Arts Across Harford.  You may reserve your free seat through Eventbrite while supplies last!
A Living History Performance featuring Colleen Webster as Frida Kahlo Tickets, Tue, Sep 19, 2023 at 7:00 PM | Eventbrite
Part of Arts Across Harford sponsored by Visit Harford.