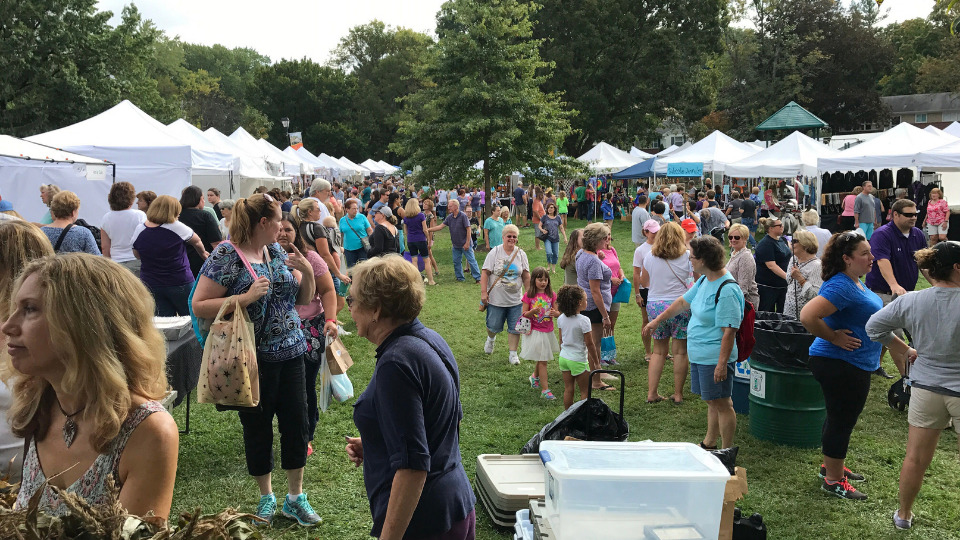 The Festival for the Arts includes some of the finest and most unique fine art, photography, and hand-made crafts on the east coast. With 350 artisans and craftspeople, the show represents one of the largest one-day events in Harford County, Maryland. The show also features continuous live entertainment on the bandshell stage plus performers roving through the crowds. A wide variety of wonderful foods are available. Profits from food concession sales go directly to benefit Bel Air Parks and Recreation programs.
Offering a great opportunity for early holiday shopping, as well as food, entertainment, and activities for the children, the Bel Air Festival for the Arts is an event the entire family will enjoy!
Free shuttle bus service provides transportation from the MVA parking lot on Route 24 to Shamrock Park. All day parking is available at the Bel Air parking garage across the street from the Festival on Hickory Avenue for a $2.00 donation to the Bel Air Auxiliary Police. Admission to the Bel Air Festival for the Arts is free.
COVID-19 Safety Requirements – The State of Maryland and Harford County may require specific COVID-19 safety practices be utilized for the Bel Air Festival for the Arts in order to ensure exhibitor and visitor safety.  These will be published when they become available.