AUTHORS & ARTISTS
The annual Authors and Artists Holiday Gift Sale is returning on Saturday, November 4, 2023, from 9:30 am to 2:30 pm. This event will feature more than 40 vendors at the Bel Air Armory on Main Street showcasing their original writings, art, and interesting crafts.
The best part is that admission is free, and you'll be supporting local artists and small businesses by shopping at this event. So, mark your calendars for November 4, 2023, and join us for a day of shopping, supporting local artists, and discovering interesting and unique gifts.
We're excited to welcome both new and returning vendors to the event, ensuring that you'll have a wide variety of gift options to choose from. Whether you're shopping for a friend, family member, or even yourself, you'll find an incredible selection of items that you won't find anywhere else.
You will find a diverse range of items for sale, including paintings, prints, ornaments, photographs, woodworking, pottery, jewelry, leather goods, and signed copies of books by local authors representing various genres.
This event is sponsored by the Town of Bel Air Cultural Arts Commission and the Bel Air Arts & Entertainment District through the Maryland State Arts Council.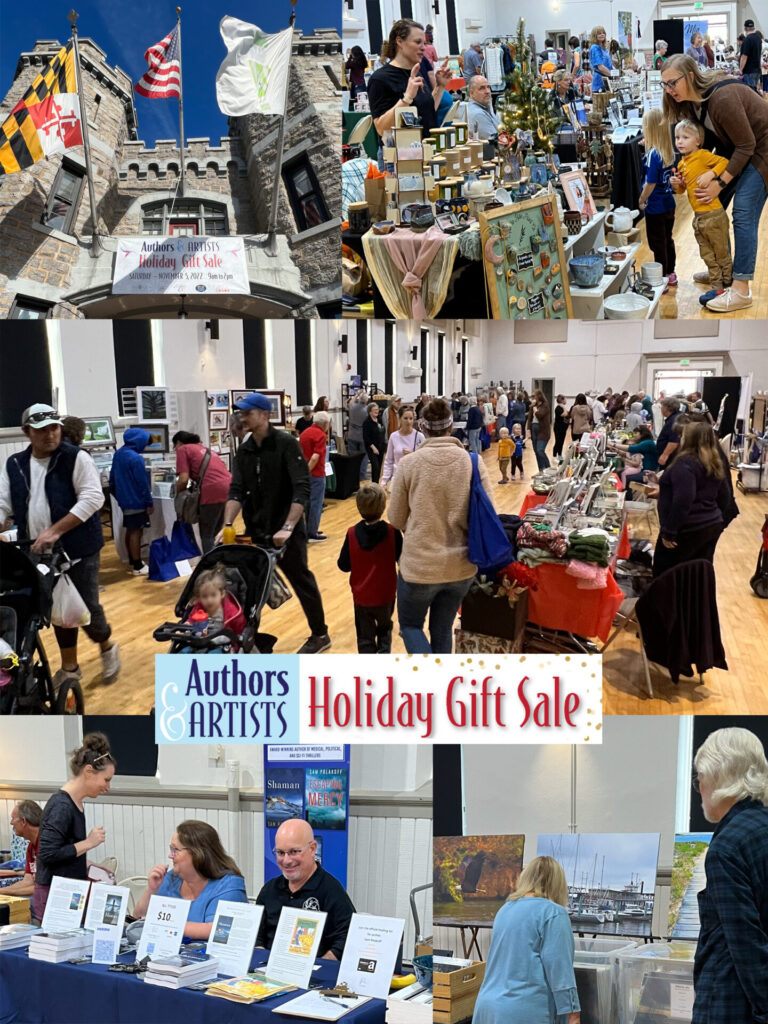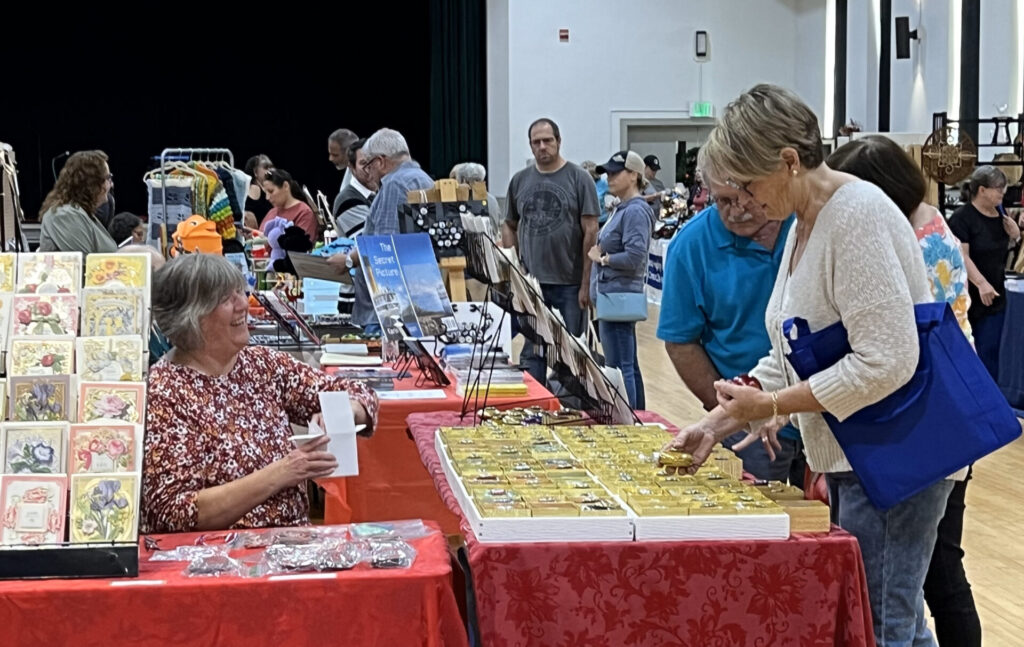 The 2023 Authors & Artists Holiday Gift Sale is growing! We will feature over 40 vendors representing original authors, artists, and artisans. Each booth with feature local, unique items that are perfect for gift-giving or keeping for yourself. There will be several local authors, many of which have been recognized nationally and internationally for their writing in children's fiction, romance, science fiction, historical fiction, westerns, thrillers, and more.
Award-winning artists and artisans will have their original creations to include paintings, photographs, drawings, jewelry, leather, pottery, woodworking, candles, wreaths, and laser art available. All have been selected to give a variety of quality items for you.
You can check out the Authors and Artists Facebook page for profiles of participating authors and artists and to get event updates! Information is also available on the Authors & Artists website by clicking the link.
LOCAL RESTAURANTS WITHIN WALKING DISTANCE OF THE ARMORY