AUTHORS & ARTISTS
Featuring a wide variety of original visual and literary artwork, the Authors and Artists Holiday Event is scheduled to return on Saturday, November 5, 2022 from 9am –2pm. This annual event showcases the work of local authors and artists who gather in the Bel Air Armory on Main Street to exhibit and sell their work. With an anticipated 36 vendors, this group is a great representation of the talent that is right outside our door.
It's fantastic for holiday shoppers looking for unique locally made artisan gifts or those searching for books and locally made items for themselves! Items for sale include paintings, prints, ornaments, woodworking, pottery, jewelry and signed copies of books by local authors representing history, science fiction, children's books, young adult, fantasy, romance, memoirs and more. The event boasts free admission to the public.
This event is sponsored by the Town of Bel Air Cultural Arts Commission and the Bel Air Arts & Entertainment District through the Maryland State Arts Council.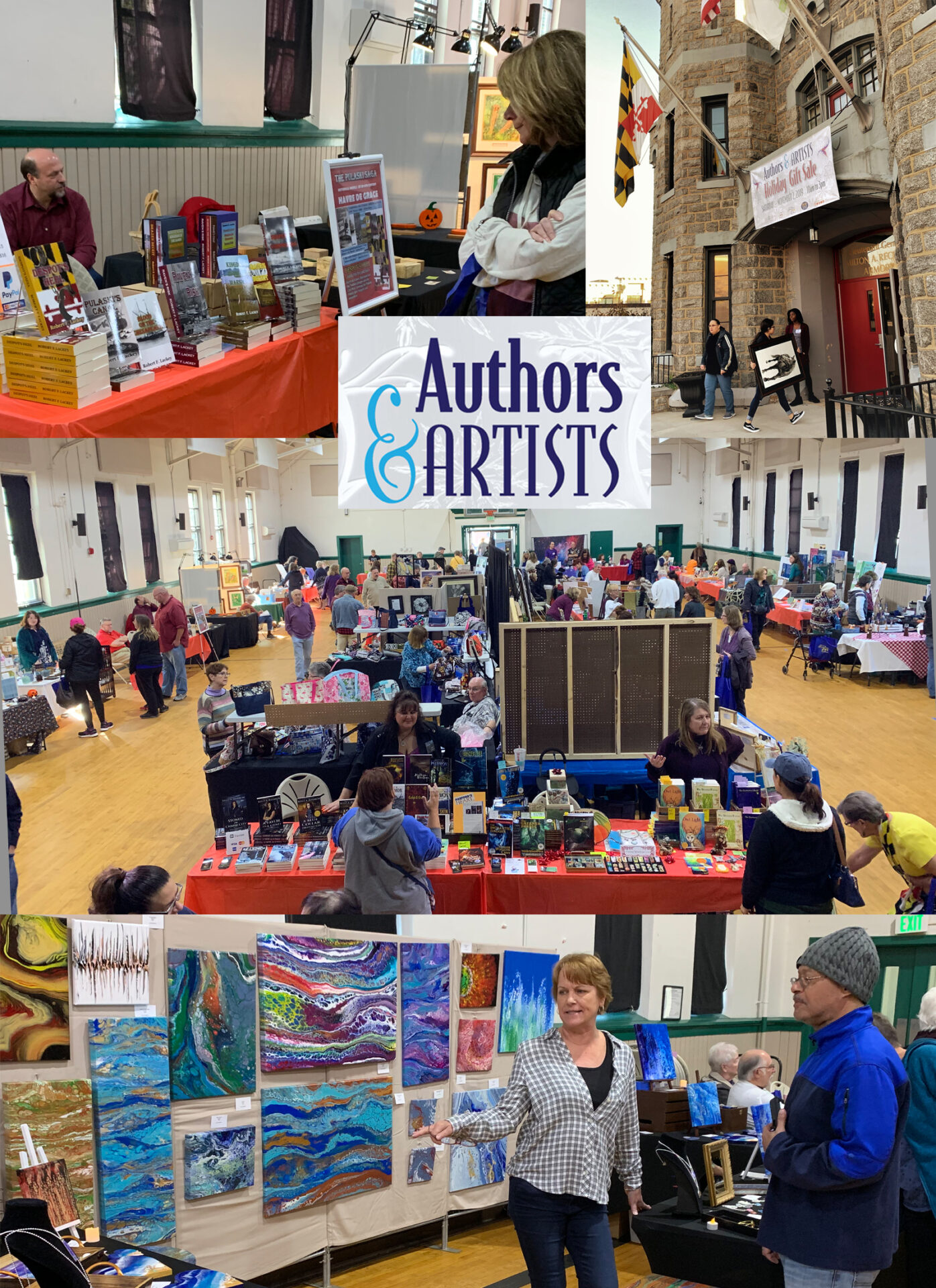 The 2022 Authors & Artists Holiday Gift Sale will feature 38 original authors, artists, and artisans with unique items that are perfect for gift-giving or keeping for yourself. There will be 19 local authors, many of which have been recognized nationally and internationally for their writing in children's fiction, romance, science fiction, historical fiction, westerns and more.
Nineteen artists and artisans will have their original creations to include paintings, photographs, drawings, jewelry, leather, pottery, woodworking, candles, wreaths, and laser art. All have been selected to give a variety of quality items for you.
You can check out the Authors and Artists Facebook page for profiles of participating authors and artists and to get event updates!
LOCAL RESTAURANTS WITHIN WALKING DISTANCE OF THE ARMORY