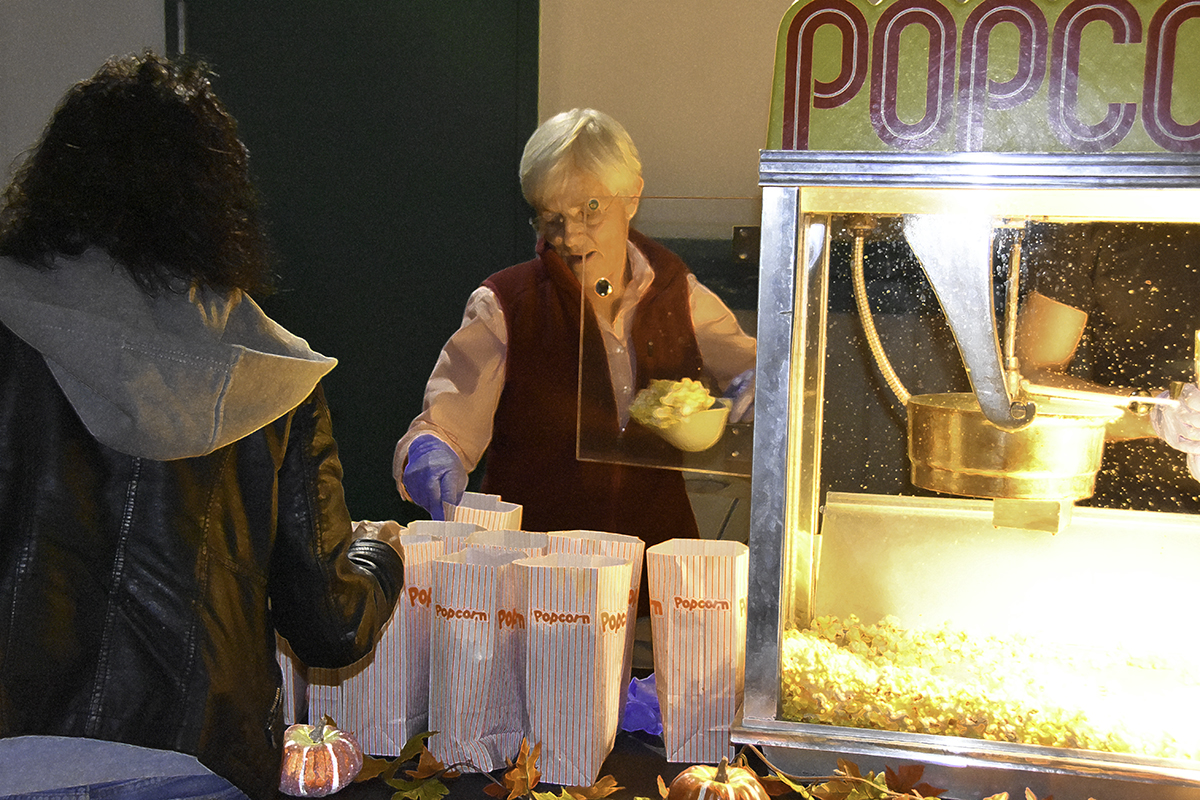 In just a few weeks, the Bel Air Armory will be transformed into a cozy spot to enjoy a great film.  The Town of Bel Air Film Festival, now in it's 11th year, will be held November 14th-16th and will feature fabulous films from this year's festival circuit that have yet to be shown publicly in Harford County.  The festival provides a unique opportunity for the community to gather in a historic venue to view films that challenge thinking and inspire conversation.  Spend a day in downtown Bel Air shopping in our beautiful boutiques or grab a bite to eat at one of our great restaurants before taking in a film at the Armory. Take a look at the great schedule of films!
Thursday, November 14th at 7:30 pm features Prosecuting Evil: The Extraordinary World of Ben Ferencz. This gripping documentary tells the fascinating story of the last surviving Nuremberg prosecutor and lifelong advocate of "law not war." After witnessing Nazi concentration camps shortly after liberation, Ferencz became lead prosecutor in the Einsatzgruppen case at Nuremberg, which has been called the biggest murder trial in history. He was 27 years old and it was his first trial. Ferencz went on to advocate for restitution for Jewish victims of the Holocaust and later for the establishment of the International Criminal Court. His fight for justice for victims continues today.
Friday, November 15th at 7:30 pm features Loopers: A Caddie's Long Walk which explores the incredible personal bond that a golfer and a caddie develop through time together. A great caddie wears many hats. They're the player's psychologist, mother/father figure, technical advisor and confidante. The film unveils the working dynamic between famous player and caddie partnerships. Whether familiar or new, these are stories that will make you re-think the way you look at the game of golf, and especially the job of the caddie. Narrated by Bill Murray.
Saturday, November 16th at 7:30 pm features The Biggest Little Farm which chronicles the eight-year quest of John and Molly Chester as they trade city living for 200 acres of barren farmland and a dream to harvest in harmony with nature. Through dogged perseverance and embracing the opportunity provided by nature's conflicts, the Chester's unlock and uncover a biodiverse design for living that exists far beyond their farm, its seasons, and our wildest imagination. The film features breathtaking cinematography, captivating animals, and an urgent message to heed Mother Nature's call.
Doors open at 7:00pm each evening. Tickets are $5 per person and include one complimentary beverage and popcorn. A cash bar (wine only) will be available for the Friday and Saturday night films with proceeds benefitting Harford Artists' Association. Children under 10 years of age are free. Comfortable table seating is available, and attendees can bring their own snacks and blankets too!
The Festival's sponsors include the Town of Bel Air Arts & Entertainment District, Bel Air Cultural Arts Commission, Bel Air Economic & Community Development Commission, Maryland Film Office, Maryland State Arts Council through the Harford County Cultural Arts Board and Visit Harford. Co-sponsors include the Bel Air Downtown Alliance, One Main Creative, and Sharon's Hawaiian Shaved Ice of Bel Air. Honorary sponsor is the Maryland Film Festival.
Advance tickets are on sale beginning October 15th, Monday through Friday, 8:30 am – 4:00 pm, at the Town of Bel Air Department of Economic Development located in the Bel Air Reckord Armory, 37 N. Main Street. For more information, visit www.TownOfBelAirFilmFestival.com or call 410-838-0584 or send an e-mail to economicdevelopment@belairmd.org. Follow all the latest updates on the festival Facebook Page!